Everyone loves downloading. Downloading images, downloading videos – and oh so many more. Sometimes we use these things we download for school, for personal and work purposes.
But what we always forget is to back-up are files as well. We always think it's okay to move on but there are many instances that accidents happen.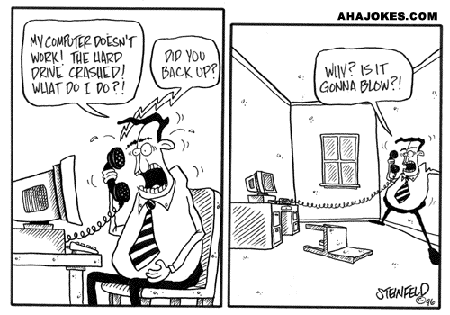 When this happens, chaos usually comes next. Suddenly your old files are very important. This have somehow happened to me at a lot of times (with websites and computer files) When I look back, it gives me shivers and I often feel bad for being careless.
Luckily, today – we have many solutions to this. One thing that the new era has to avoid data loss are what we call back-up services.
Free back up services are becoming popular, which is very helpful for those who want to make back-ups. There are even paid ones that are very dedicated in this field. NAS Storage System is an example that many probably knows of.
With their help you know your files are save and you get a high-quality storage for your files. With the best Disk Array and other materials – you'll be sleeping safe and sound anytime whether accidents occur or not because you've got a backup!
Like a back-up plan, this services serve as your "back-up" just so your worries will be less and you're more prepared.