Milk Studios in Los Angeles – Microsoft unveiled their first ever tablet referred to as the Microsoft Surface Tablet. The said tablet is available in two options, Windows RT and Windows 8 Pro.
Windows RT

676g
9.33 mm thick
10.6″ ClearType HD DIsplay
31.5 Wh battery
microSD, USB 2.0, Micro HD Video
Office Home & Student 2013 RT, Touch Cover, Type Cover
32 GB, 64 GB

Windows RT is said to be with the likely specs with Windows 8 Pro but it more light weight.
Windows 8 Pro

903 g
13.5 mm thick
10.6″ ClearType Full HD Display
42 Wh battery
microSDXC, USB 3.0, Mini DisplayPort Video,
Touch Cover, Type Cover, Pen with Palm Block
64 GB, 128 GB

On the other hand, Windows 8 Pro is the tablet that is equipped with PC-like specs.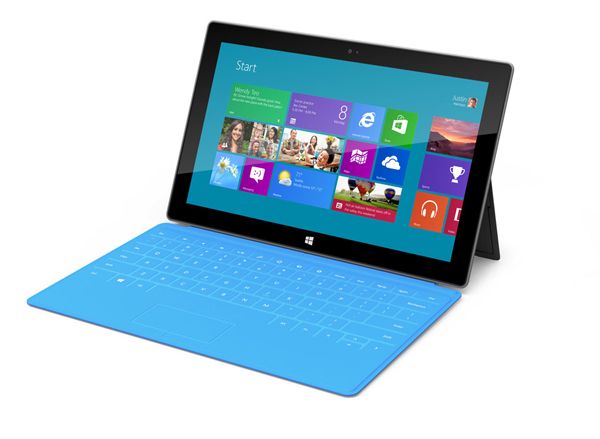 The Microsoft Surface Tablet comes with a functional keyboard too which is a plus. However they have not mentioned any SRP or release dates as well. Do you see a future here? Well, I do but it might take a few years.
credits: http://www.ign.com/