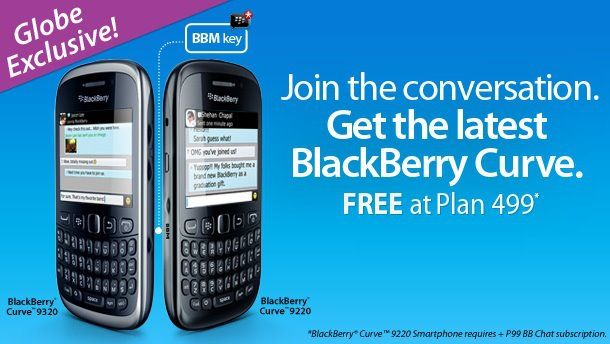 Just a month ago, these two new Blackberry devices were released both through Globe and Smart. But to think of their current standings, Globe is the best when it comes to Blackberry plans.
According to reviews, both have the almost-same-specs except that Blackberry 9320 has a 3 MP camera with flash along with 3G and HSUPA. Blackberry 9220 is like the improved Blackberry 8520 in so many ways.
Both come in the most affordable prices and apparently, Blackberry 9320 comes free with the Blackberry Unli Surf 999 on the otherhand, Blackberry 9220 comes free with My Super Plan 499.
They truly are good deals if you're someone who's been planning to get a Blackberry phone next, or simply wants an upgrade.